TIPS & TRENDS
RA Golv and Herrljunga Terrazzo now sister companies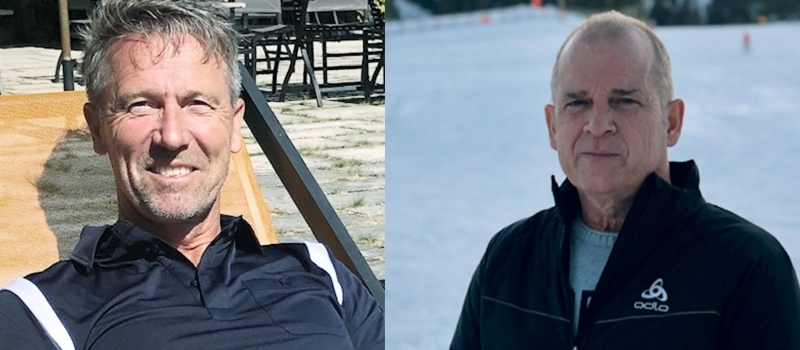 A new era in Swedish terrazzo history began on 08 August 2019. The two companies RA Golv and Herrljunga Terrazzo, from quite different backgrounds respectively, now unite – and along with Herrljunga Terrazzo Design – to form parts of the wholly family-owned group Always Contemporary AB.

In Herrljunga, the era of terrazzo began back in 1929, and Herrljunga Terrazzo AB remains a traditional exponent of time-honoured, honest craftsmanship, curiosity and an eagerness to develop, learn new things and share them.

The year 1967 was a time of major changes for Rolf Askfelt in Halmstad. Not only did he decide to start driving on the right side of the road, just like everyone else, but also to set up on his own in the flooring industry. This was the start of RA Golv AB, and back then the business focused on various types of thermoset floor coatings. Thermoset plastics were new and Rolf Askfelt one of the few Swedish pioneers.

In 1980, two young men joined the company – his son Lars Askfelt and Lars' friend Christer Lindgren. They continued to develop the business together, seeking out new technologies in seamless floors. In 1991, Lars and Christer took over the management of RA Golv. The company grew into a group with several subsidiaries, and at one time there were three in Germany, Denmark and Portugal respectively. However, as of 2005 the company's focus was on the Swedish metropolitan regions. RA Golv has always found itself engaged in an exciting learning process, which among other things not only led to opportunities for excellent terrazzo contracts, but also in solving today's problems with terrazzo floors combined with higher footstep noise reduction standards.

Together – or individually – Herrljunga Terrazzo AB, RA Golv AB and Herrljunga Terrazzo Design are now able to offer an extensive range of products and services in everything from hard flooring to epoxy and polyurethane floors, walls, installation works, stairwell cladding, artworks, worktops and renovations etc. Our common desire is to work for the long-term and with a high level of service that can be summed up with the words design, commitment and sustainability.
Please visit our website for further information:
www.terrazzo.se
www.ragolv.se
Two very recent projects carried out by RA Golv AB are the renovation of Östermalm's Saluhall and Urban Escape in Gallerian, both in Stockholm.