TIPS & TRENDS
Angered Travel Centre - Award winner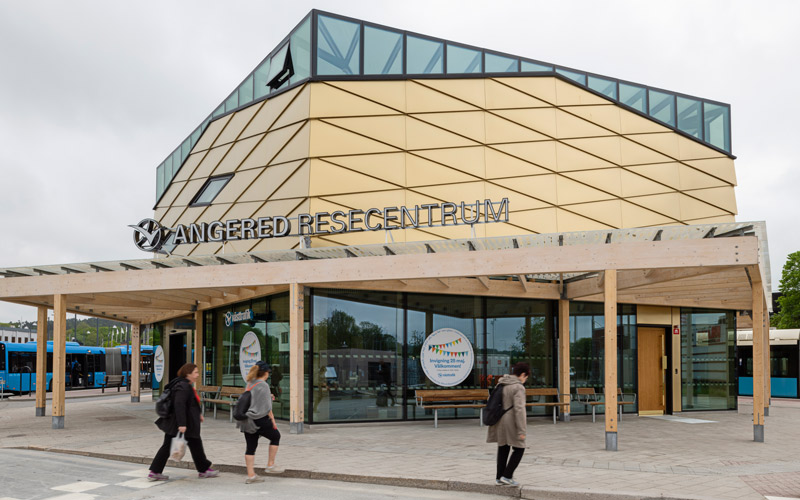 Here's what the jury had to say when assessing the winning project:
"Angered travel centre is an individualistic, reassuring hub that shimmers beautifully in an urban landscape typical of the 1970s building boom and its sprawling traffic network."

When administrative architect Ingrid Alerås at Wingårdhs gave her thank you speech at the 2020 Architectural Gala, she emphasised the excellent collaboration she had enjoyed with the many committed individuals from the immediate surroundings. As we applaud her excellent work and that of her team, we would also like to include Caroline Bäckman's contribution to the beauty of the building, as well as Tommy Larsson and all of our terrazzo layers who installed the smart terrazzo floor in the centre, where there is also a truly admirable terrazzo reception desk. Congratulations to Ingrid and Caroline, the Transport Administration and all the residents of Angered!

See all of the 2019 architectural prize winners here.

Herrljunga Terrazzo AB took part as an official partner and exhibitor when ARCHITECTURAL GALA 2020 took place at the Stockholm Concert Hall.